About Us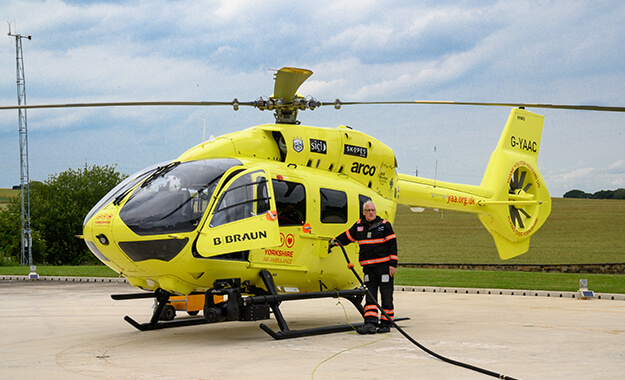 The Virtual Air Ambulance Service ( VAAS ) has been created to allow fans of rotary flying on any of the current flight simulation platforms, but in particular X-Plane 11, an opportunity to undertake Virtual Air Ambulance flying duties on the VATSIM network ( offline flying and flying on another preferred network is completely fine as well. )
The commander and creator of VAAS has been a flight simulation fan for many years, using many of the Microsoft iterations of it's flight simulator since the 90s, while more recently using Lockheed Martin's Prepar3D to further enhance the enjoyment of flying both fixed wing and rotary aircraft. As a relatively new user of X-Plane 11 he highly recommends this platform as the primary simulator choice for VAAS flying, although any platform can be used.
Flight simming YouTube and Twitch fans may well have heard of the streamer 104th_Maverick,
104th Maverick Youtube channel
who flies not only on DCS and ARMA3 but also on X-Plane 11 where he enjoys flying Air Ambulance Helicopters, as well as showcasing the majestic and world famous Concorde ( callsign Speedbird 007 ). He is a great ambassador for the work of the Charity Scenery Project: Link here to the website
charityscenery.co.uk
In light of the work that this great project does in raising funds for Air Ambulance Services throughout the UK, VAAS will also support this great cause in any way it can, encouraging VAAS members to purchase their prodcuts, including the UKAAM, all priced at just £1.
VAAS pilots can undertake the career of a Virtual Air Ambulance pilot, choosing one of the many Air Ambulance locations to base from, and using the excellent HRM and UKAAM mods and helicopter models provided for x-Plane 11, they can take part in challenging Air Ambulance scenarios around the World.
There are lots of great scenery additions to enhance your VAAS flying experience available for x-plane and other platforms, including those from ORBX, the Charity Scenery Project and from VAAS itself who are creating an extensive XP-11 Hospital Helipad scenery pack for use by VAAS pilots.
Scenery creators are most welcome to assist in a non flying role, please just e-mail the VAAS Commander with any expressions of interest.